Complete gutter solutions & service for residential and commercial buildings.
---
Gutters installation service
Immediately when a prospective client asks for any of our services, our responsive team will visit, assess, and give an estimate of the cost of work, materials, labor (including further modifications) that will make your gutters work efficiently. Modifications could occur if the current gutter system is not working effectively so if you need modifications for your gutter system, contact us for reliable and quality solutions.

We can handle the aluminum gutter styles listed below:
Seamless K-style – 5" seamless residential with a 2"X3"dowspout system
Seamless K- style – 5" seamless oversized for residential and commercial with a 3"X4" downspout system
Know the exact size if gutter for your home
Using the square footage, roof style and drainage, it is possible to get the needed size of your gutter. Note that a steeper roof will result in more rain water being collected.
I5" seamless K-style with a 2"X3" downspout on smaller buildings can contain up to 1.2 gallons of water.
6" seamless aluminum K-style gutters with 3"X4" downspout are mostly used for commercial buildings. Though same 6" gutters that are installed on bigger homes has a larger capacity of 35% water retention.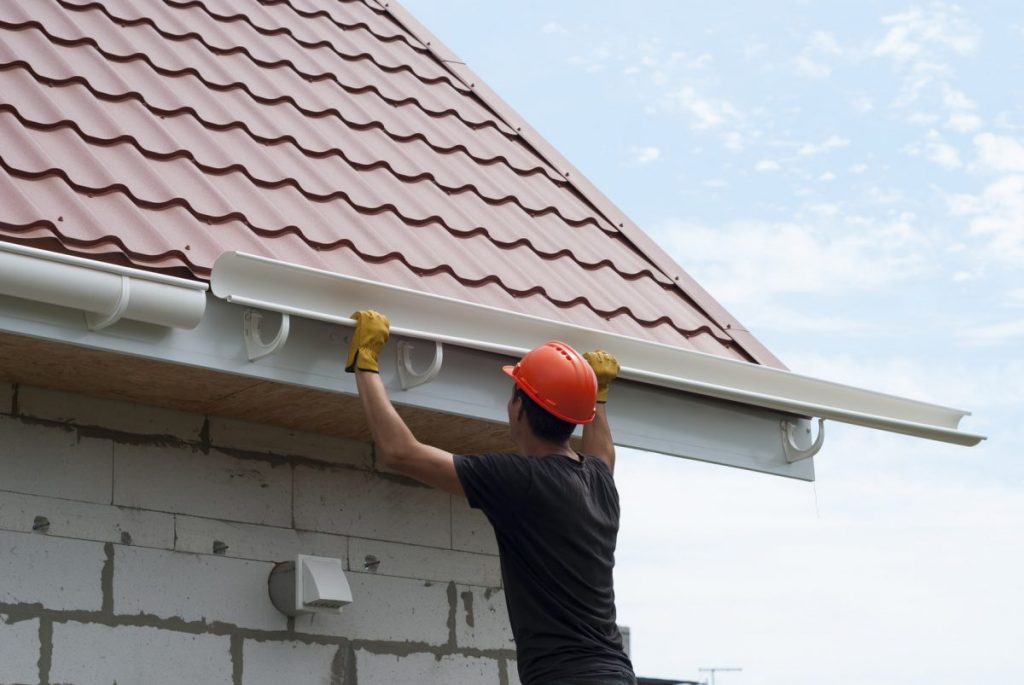 Having clogged gutters could seriously damage your property. From leaks to damaged windows, foundation issues, wood rot, damage to fascia, are some possible results of a clogged gutter.
Getting skilled technicians to handle it is the best way to resolve gutter and other related issues.
It's always better if it's handled right away than to allow it to linger on and become an expensive treat. Every tool and equipment to use is all within our reach. With water and faucet cleanings, you gutter will be cleared from all debris. We also flush downspouts at over 40degrees C.
Seamless aluminum gutters are the best and easiest to install as it requires less maintenance, fewer costs on repairs and better protection to building as it has no joints that may accumulate debris. With the weight of snow on the roof or clogged gutters, repairs will be needed.

Once hired our process is smooth and doesn't require any involvement on the client side. Our process typically goes as follows:
Evaluation of an affected area and best solutions giving
Using the proffered solutions, our technicians will do a cost estimates
Our technicians move to site once clients gives approval.
Checking for damages or loose downspouts.