Professional residential and commercial
roofing contractor services.
Getting quality roofing contractors is not as easy as ABC. We are professionals in this field having the right skills, expertise and equipment, to work on all types of roofing projects in Brooklyn, NY.
As your choice contactors, residents including business owners come to us at Verrazano roofing for all matters relating to roofing. We are experts in all roofing jobs like installation, repairs and maintenance. All our services exceed client expectations and we still desire to do more.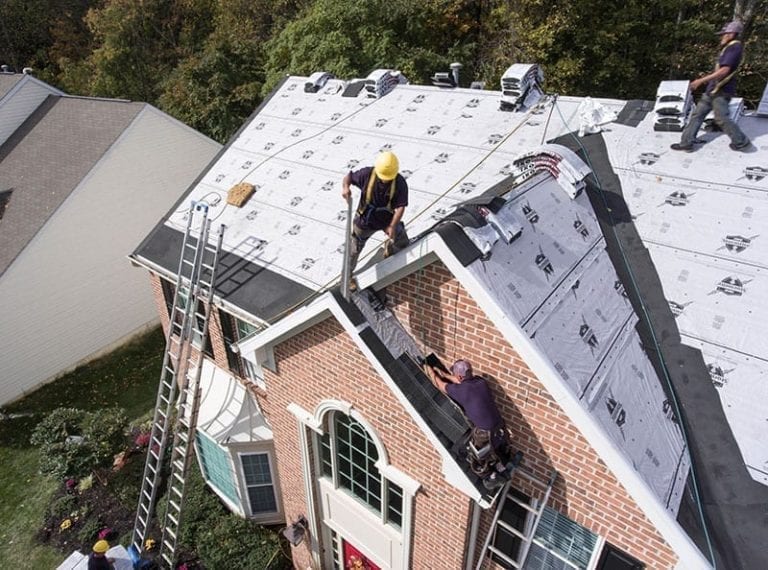 Roof installation service
---
It takes precision, skills, talent and teamwork to successfully complete a roof installation. Which is why every job must be carefully planned with full attention to details, planning, implementation and other things needed for a successfully roof installation for clients.
---
Roof repair service
---
Our technicians have the skills, expertise and tools to perform repairs on any type of roof including knowledge on various roof systems. Once a problem is detected with your roof, we recommend that you immediately carryout repairs to prevent further damage that will result in expensive repairs.
---
Roof maintenance service
---
Home owners hardly check their roofs except when a problem is detected that they need repairs or maintenance immediately is needed. It's preferable to have preventive measures done to prevent damages to the building by exposure to weather elements like storm, rain, or snow, which is directed away from the building by the roof. If your roof has insulation problems or missing shingles, then contact a trusted and professional contractor. Get in touch with us now for a free estimate on your roof service.
Our Dedicated Customer Support Agents Are Available To Answer All Your Questions. Call Today
Monday - Friday, 09:00 AM - 05:00 PM