Professional & commercial insuIation Service Company in NY.
As professionals offering quality thermal insulation services to industrial, commercial and corporate clients for over 20 years, we have gained enough experience to deliver upgraded thermal systems to residents of New York and its 5 boroughs. Our spray foam engineers can work on any thermal system to increase its efficiency no matter the size or type of property.

We are reputable and known for delivering quality insulation services to our customer's satisfaction. Interested in services like weatherization, air sealing, and insulation? Contact us now.
The following insulation methods and materials are available apart from regular commercial spray foam insulation-
Blown insulation
Rigid foam insulation
Blown fiberglass insulation
Rockwool insulation
Cellulose insulation

These materials over time have proven to be highly effective in sealing the thermal systems. Our extended experience in this field helps us understand the exact insulation materials needed for every type and size of building. So if you are a resident of Brooklyn or any of its surround 5 boroughs needing insulation services for old or new buildings, contact us to access our services guaranteed to protect your building from adverse weather conditions.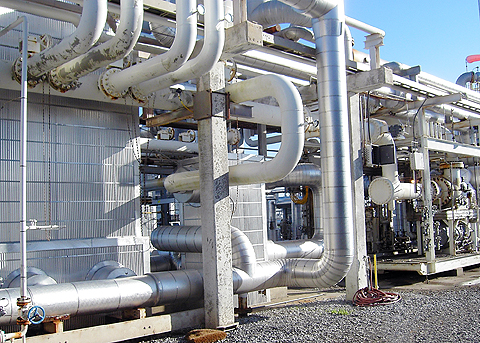 Residential insulation solutions to upgrade your home
When a home's thermal insulation is not done properly and according to best industry standards, it could be very uncomfortable all year as it will be cold in winter and hot in summer while over working the heating and cooling system It's important for your home insulation has to be working properly as cold rooms could have a negative impact on your interior space. Upgrading your home's insulation is the best solution as it also helps lower your energy bills.
The following are insulation services we offer in New York.
nsulation of duct
Roof insulation
Wall insulation
Attic insulation
Crawl space insulation
Attic insulation
Crawl space insulation
Basement insulation
Garage insulation
Our services are durable, long lasting and guaranteed to give you the best comfort all year round.
For your residential, commercial insulations in New York, contact us now and get a free estimate.
Our Dedicated Customer Support Agents Are Available To Answer All Your Questions. Call Today
Monday - Friday, 09:00 AM - 05:00 PM